Most companies have learned valuable lessons over the last few years, and Logward is no different. Through all the challenges of onboarding and supporting colleagues under stay-at-home, navigating a seemingly endless stream of public health, political, and environmental upheaval, and serving clients through chaotic markets, we've learned to value clarity. So much so, in fact, that we're happy to announce it as our fifth core value to go alongside People, Innovation, Tradition, and Growth.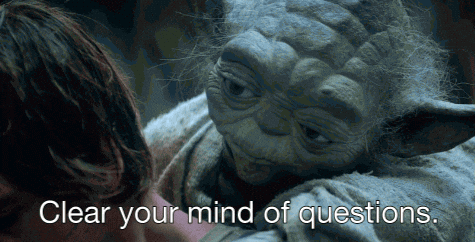 Why this sudden burst of clarity? Well, first let's lay out what this value actually means to Logwardians. We, and Dictionary.com, define clarity as clearness or lucidity as to perception or understanding; freedom from indistinctness or ambiguity. We would underscore 'freedom from ambiguity' and add 'transparency of information and communication' – thinking about both our company culture and our value added as a logistics technology provider to shippers. Clarity gets cultivated within our organization through the way we communicate, document, and visualize our work. For our customers, we provide clarity through visibility and discovery.
As a team, we've learned that clarity of purpose, expectations, and communication propels success and satisfaction. The more each Logwardian knows about what they need to do, when they need to do it, and why it's worth the effort, the more likely they are to deliver independently or as a team member. We accomplish this by being thorough in addressing problems and challenges on the front end – understanding the full scale of hurdles and demands of a project or task instead of rushing to start an incomplete solution. By documenting our work and our communications we've made more efficient, and more permanent, progress as individuals and teams. Tools like Jira, Slack, and more are available support us in our journey. Clarity, we've realized, is also the perfect word to describe what our software and team can bring to our customers. As just a few examples, our Transport Automation software brings clarity to processes by monitoring live location and milestones, and our Allocation Management tool sheds light on hidden or unused capacity. Every onboarding process starts with mapping our customer's processes and "road mapping" our solutions – every aspect of our system is built to capture, structure, and analyze data. This enables us to be a lighthouse through the fog, helping customers make better procurement, production, process, and partnership decisions throughout their supply chain.
The freedom from ambiguity that clarity provides let's us see the path forward. Knowing that we aim to provide unparalleled logistics technology for global shippers, specifically what the value means to them and how we plan to accomplish it, brings a sense of purpose and conviction to all tasks. The path is clear before us, but now we must take the right strides down that path. It is time for us to follow-through and continue to deliver clarity.
Logward is a Hamburg & Bangalore based logistics technology company.
We build software, move containers, and change mindsets.
If you have any questions or just want to say hi, reach out to mail@logward.com. Or you can book time with one of our logistics experts here.